Chess Live
3.2
Play Live Chess with Online Players
Are you a fan of chess? Do you want to play chess with other online players? If yes, then this live chess game has got everything you want. Chess Live is a fun game that lets you play the game of chess with online players from all over the world and see if you can beat them. It offers you the chance to practice your chess-playing skills by taking on the AI as well as your friends. When you are ready to face chess players from around the world, you can challenge them to a match with the tap of a button. The online games are played at a rapid pace so you need to be quick in making your moves or you will lose or get timed out.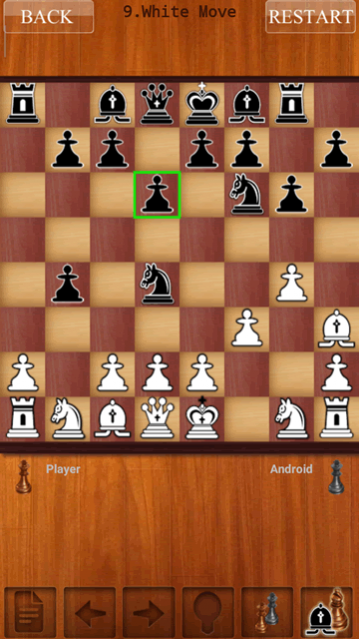 Chess Live has slick gameplay that is complemented beautifully by its gorgeous graphics. The chessboard and the pieces are shown in great detail on the screen. This enhances the gameplay experience and makes it more fun to play. As far as the controls go, they are quite intuitive and user-friendly. You just need to tap on the piece that you want to move. The available moves that the piece can make will be visually plotted on the chessboard for you. You can then decide where you want to move the piece. At any point in the game, you can go back and view the previous moves that you have made. The buttons for this feature are located at the base of the chessboard.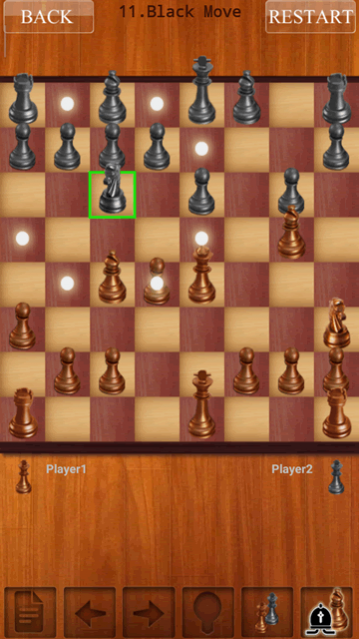 This live chess game provides three different game modes for you. The first one is the One-Player mode which can be seen as a training ground for new players. In this game mode, you can take on the AI and see if you can beat it at multiple difficulty levels. There are five levels of difficulty on offer. Once you have mastered this mode, you can go on and challenge your friends with the Two-Player mode. This mode is designed for two players to play the game on the same device. You will just have to take turns to make your moves until a winner emerges. Both these game modes can help you in developing your chess-playing skills as there is no time limit applied in these modes.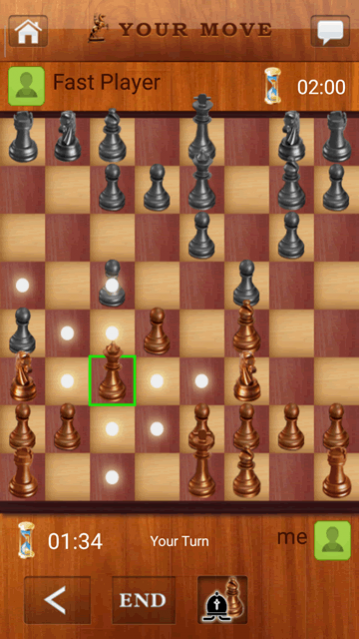 Chess Live offers a 'Play Online' mode to you as well which is its most fun game mode by far. In this mode, you get to challenge other online chess players and see if you can outwit them. The matches in this game mode are fast-paced. You need to make a move within a limited time or you will be timed out. So, there is less time to think. You will have to make decisions quickly and act on them within the given time. This increases the difficulty level a lot and there is a risk of making mistakes. However, it is very fun to play as well. Your win/loss record in the 'Play Online' mode is recorded in the Statistics section of this live chess game.
Features:
Multiple game modes
Play against the AI in One-Player mode
Various modes of difficulty to choose from
Two-Player mode for playing against another player
Challenge online players for a match in Play Online mode
Time limit applied for online matches
Statistics available to see your progress
Two different types of game pieces available
Option to go back and see previous moves
Conclusion:
Chess Live is a gaming app that will primarily appeal to people who have an interest in playing chess and want to find out how good they are at playing it. It allows them to play chess with online players and also lets them challenge the computer at multiple difficulty levels. It is an excellent live chess game and you would have a lot of fun playing it in your free time.
---
Add a review
Tell us your experience with
Chess Live
3.2
RELATED PROGRAMS
Our Recommendations
---
---
---
---